CANADIAN MAGICIANS ARCHIVE

NATIONAL LISTING OF ALL CANADIAN MAGICIANS 

PAST AND PRESENT

Welcome to the Canadian Magicians Archive.  This site is dedicated to preserving our magical heritage by listing all magicians in Canada regardless of Professional status.  This is an open site for all to enjoy edited and published by  Alexander Hobson.  If you have information to include or complete a listing, please feel free to e-mail your information for inclusion.  

Because this is an open site, some information may not be acurate, as others have provided the information contained herein.  As information is gathered, every attempt will be made to ensure the accuracy of this site. 

Should you wish to be included or wish to add information to the site...

As essentials, you should include:

- Birth and/or Death dates

- All names, (including stage name)

- Birth place

- Outstanding contributions to the art

- Interesting facts about the artist or era

- Magic Clubs or Associations

- Awards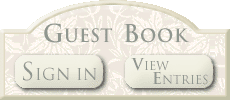 Legend

r. = resides/resided

d.= died

b.= born

b.p. = birth place

The last page updated: April 26, 2016